PARK(ing) Day, Tryon Street, 2014
Charlotte's biggest year yet, Alex and I organized 8 different teams to design 8 parklets sprinkled along N and S Tryon Street. The parklets appeared as south as the Mint Museum Kiss and Go spot to the Discovery Place. With help from the Knight Foundation and Center City Partners, the event turned into something people were coming back later ("I just had to see all of them!"), and walking whole length of the street - about 3/4 of a mile. This is what we hoped all along. This year was more rigorous with Right-of-Way permits but the City was supportive, especially with another successful year under our belt. This was certainly the year of collaboration and borrowing. Our space, in front of the Hearst Tower, successfully borrowed everything - and threw nothing away - our cardboard tubes even found a new home at Discovery Place! See below for these greatly creative spaces! In addition, you'll see some Little Free Libraries that were generously created by some of the teams participating. These 9 libraries have been donated to surrounding communities to keep the community building spirit alive! Funding was provided by the Knight Foundation.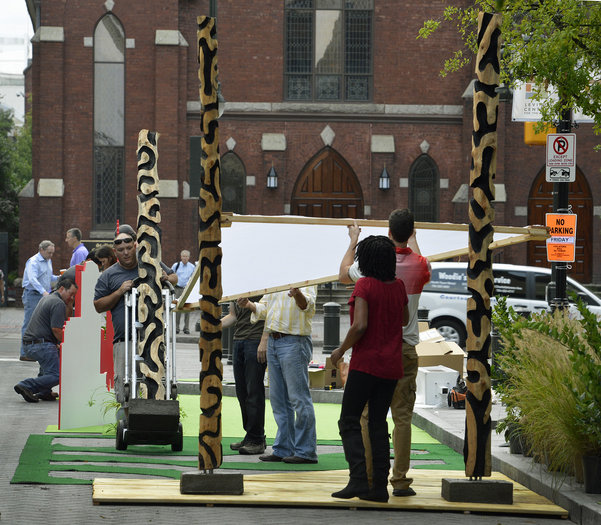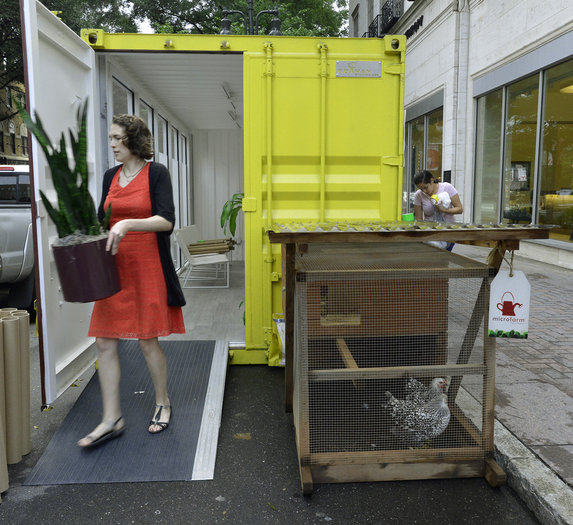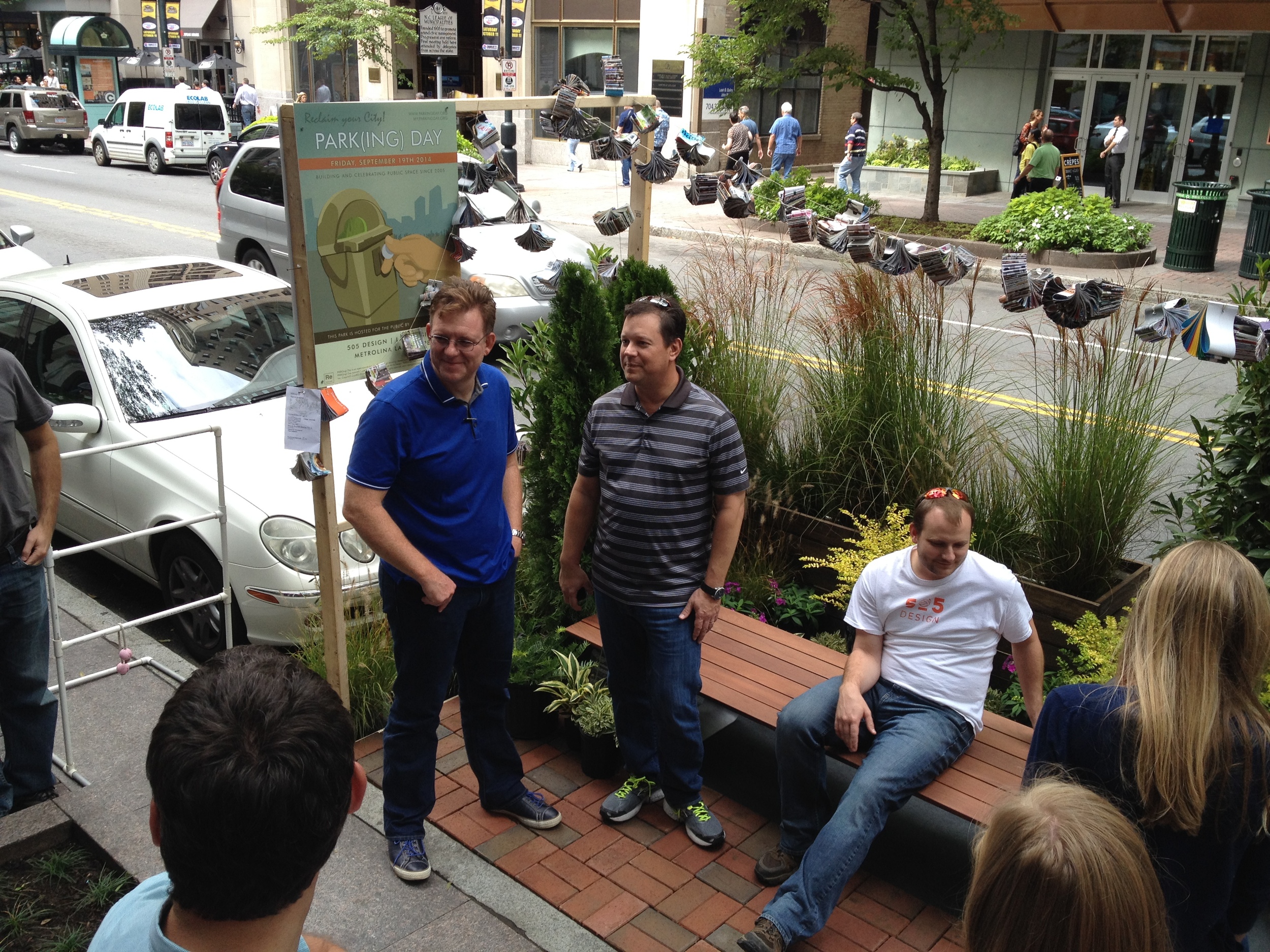 PARK(ing) Day, NoDa, 2013
See below for some pictures of PARK(ing) Day in the NoDa neighborhood in Charlotte, 2013. Thanks to Smelly Cat Coffee and Not Just Coffee for letting us borrow/have some great burlap coffee bean bags. The local tire store on 36th Street let us borrow his tires for the day.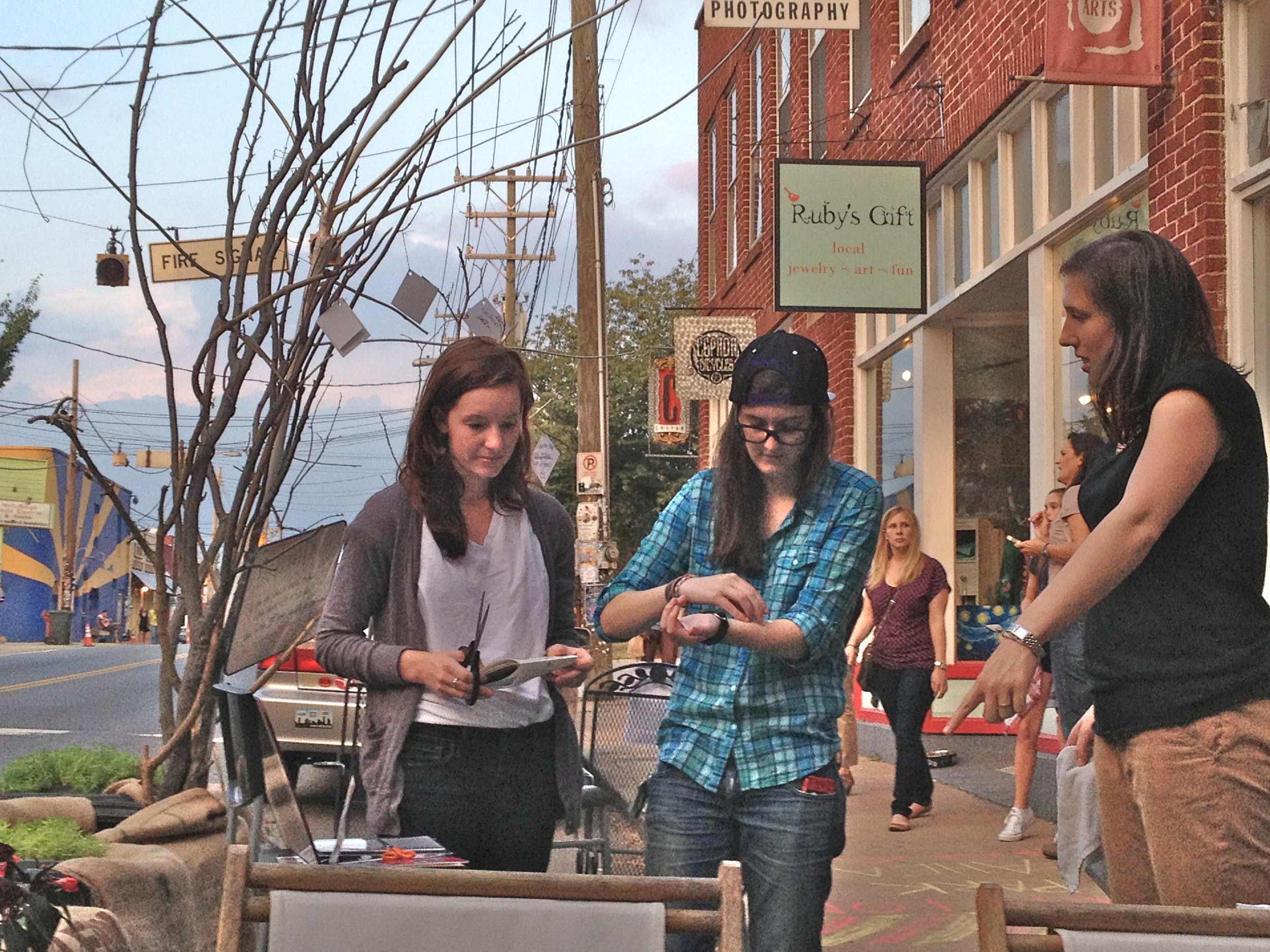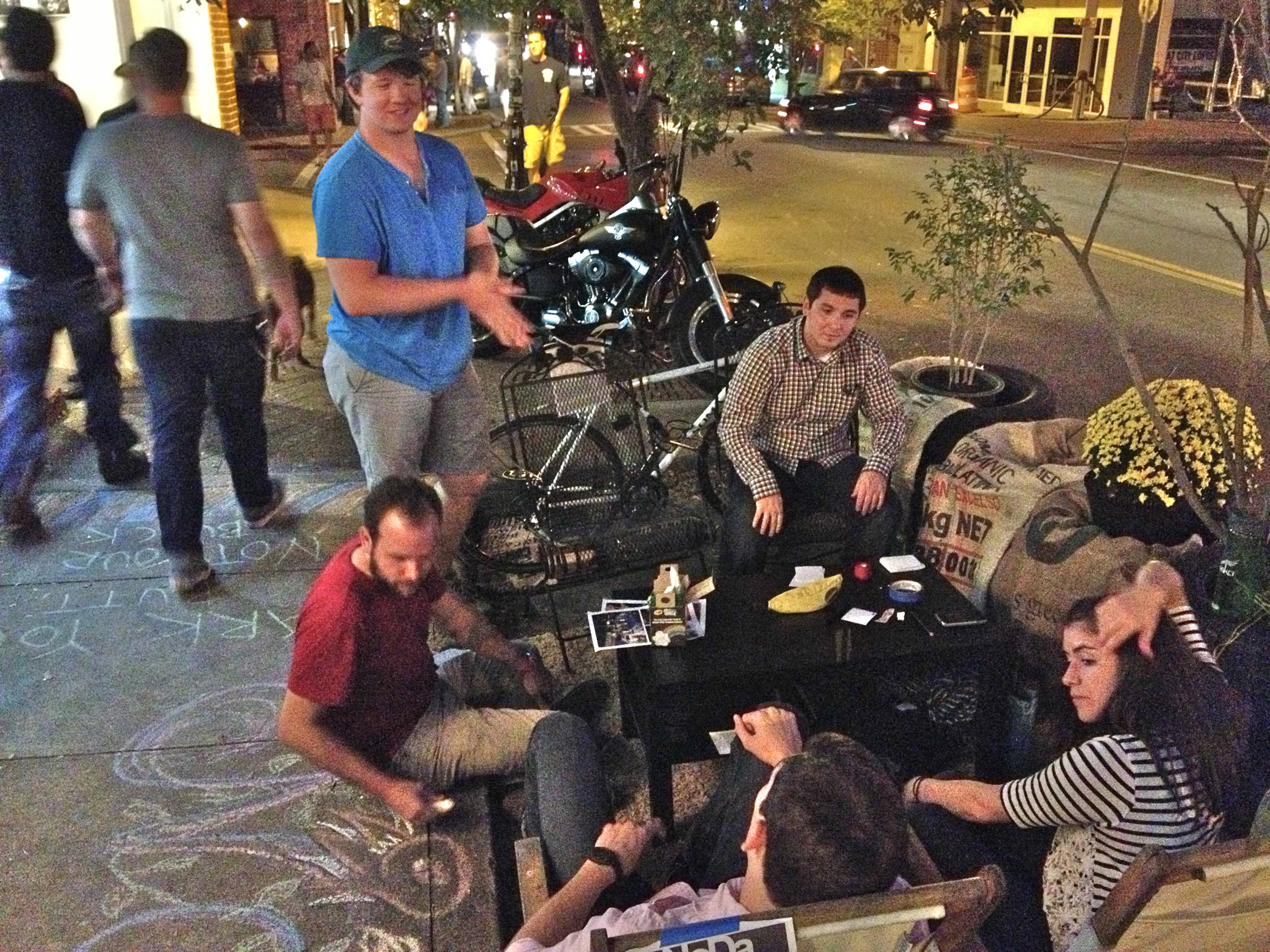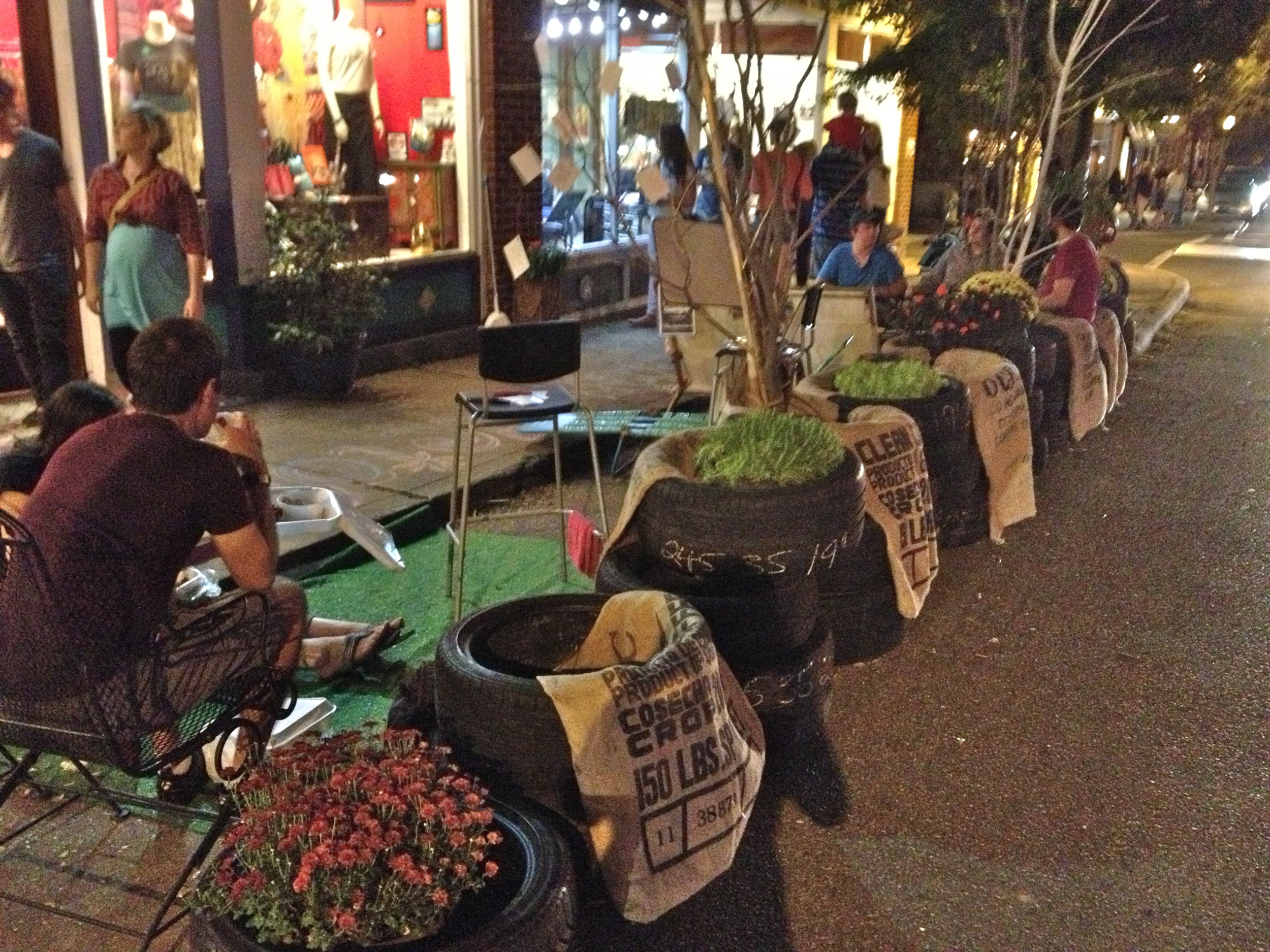 Charlotte's first PARK(ing) Day in South End, 2012.
Yes, it was sanctioned by the city! Witherspoon Rose Culture was kind enough to let us borrow roses for the day, and we borrowed pallet wood flooring from a local farming group. Common Market was kind enough to provide refreshments. Random Twitter users let us borrow their potted plants for the day, too! Everything was borrowed, nothing thrown away or purchased new!