A New Face for an Old Broad
Source: http://livingwallsatl.com
Parklets
Parklet is a small public space that extends a sidewalk to provide room for seating, play areas, green space and other amenities. Parklets occupy two or three on-street parking spaces and are often built on elevated platforms to allow for easy access from a sidewalk. Originally conceived and implemented in San Francisco, dozens of parklets have been installed in cities across the United States.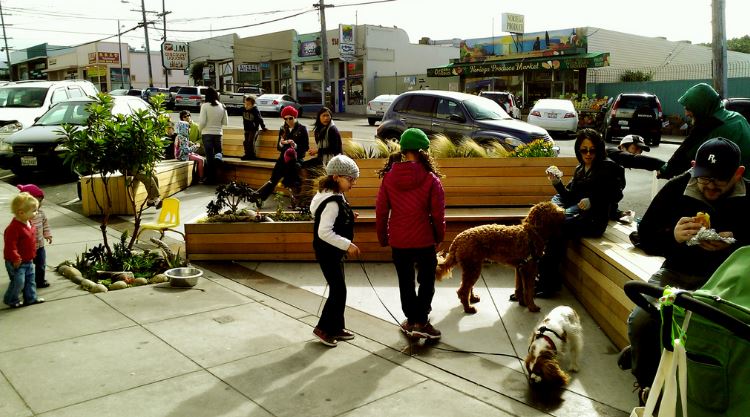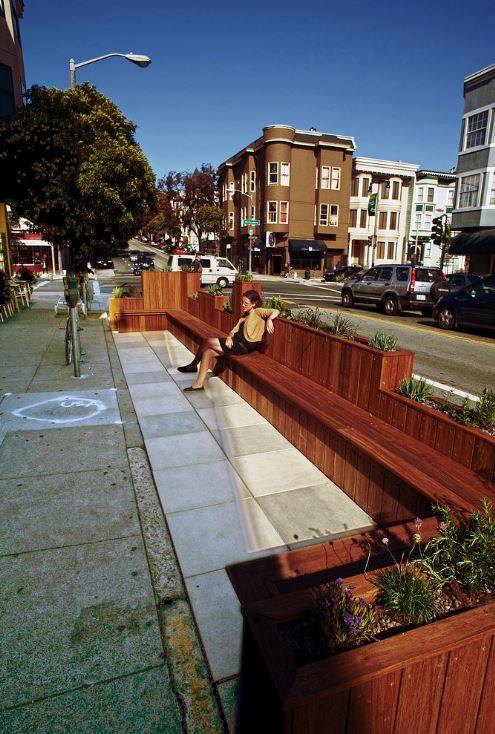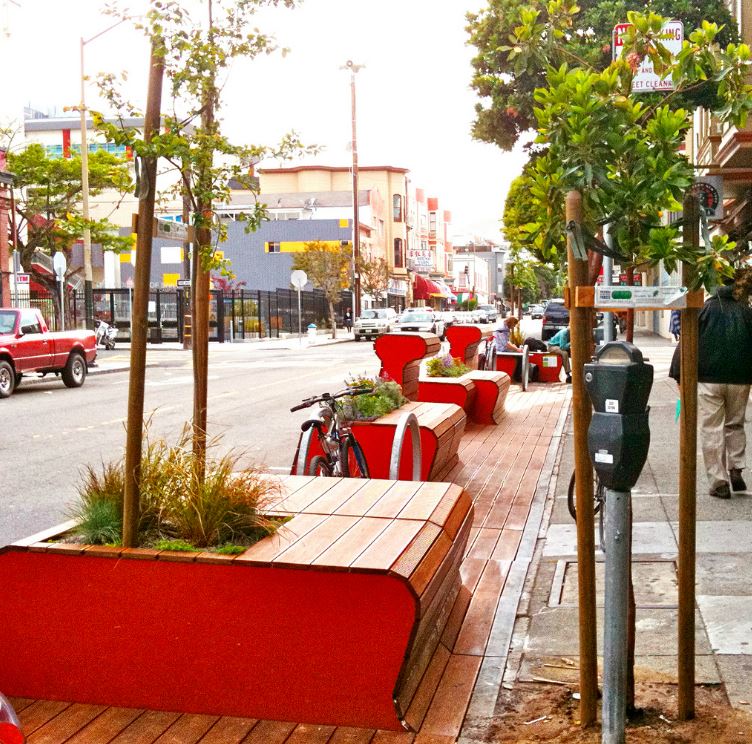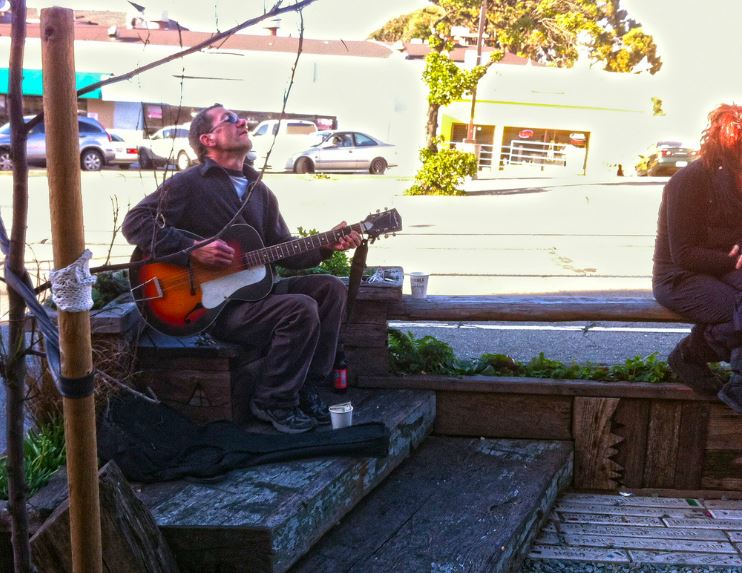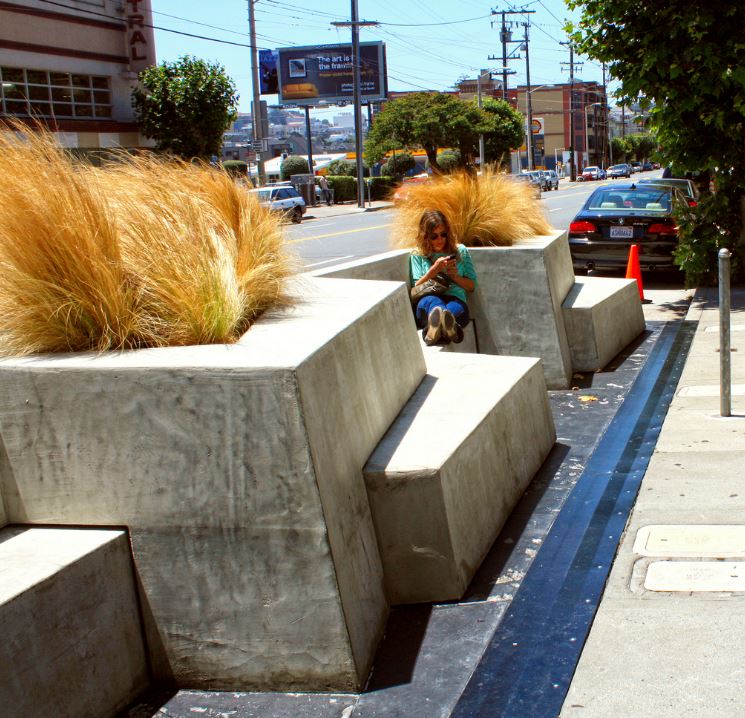 21 Swings
Exercise in musical cooperation
"Every spring, an interactive installation takes over a high-traffic area in Montréal's Quartier des spectacles and sets a collective ritual. The installation offers a fresh look at the idea of cooperation, the notion that we can achieve more together than separately.
The result is a giant instrument made of 21 musical swings; each swing in motion triggers different notes, all the swings together compose a piece, but some sounds only emerge from cooperation.
The project stimulates ownership of the public space, bringing together people of all ages and backgrounds, and creating a place for playing and hanging out in the middle of the city centre.
A traveling version of the project is currently being made for these collective moments to spread around the world."
A Project by Daily tous les jours
Created by Mouna Andraos & Melissa Mongiat
Source: http://vimeo.com/40980676
Walk [ Your City ]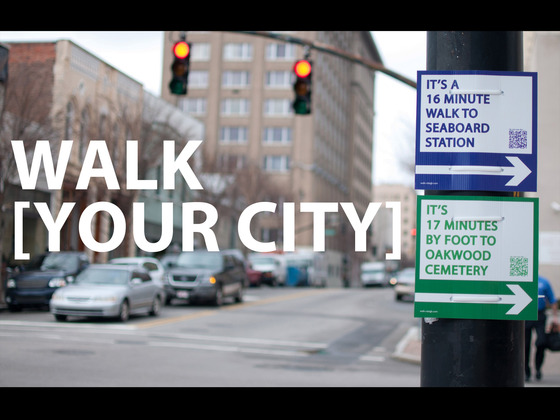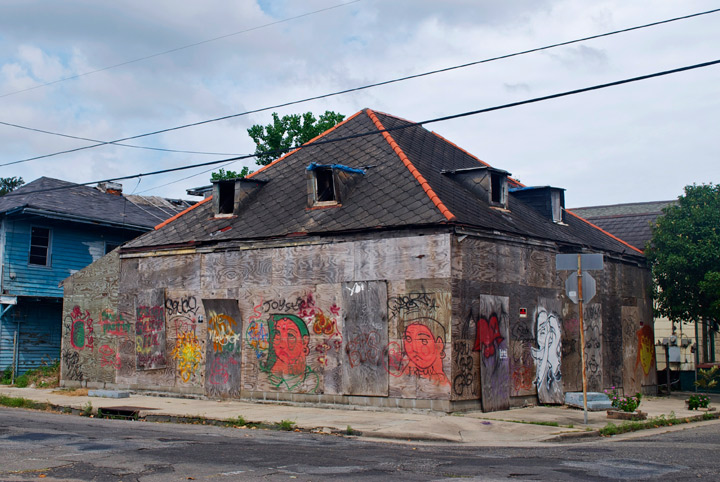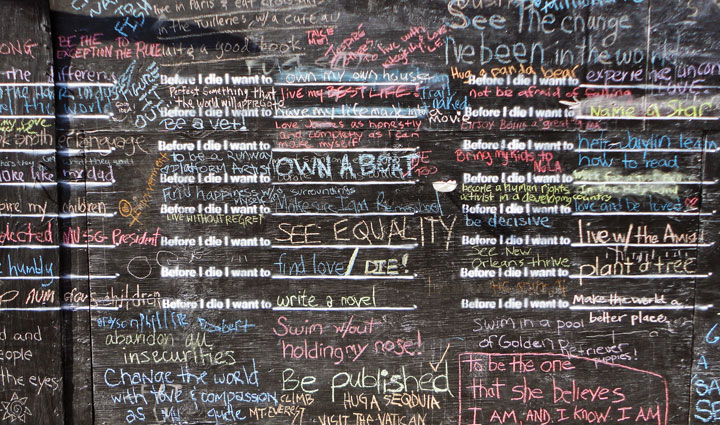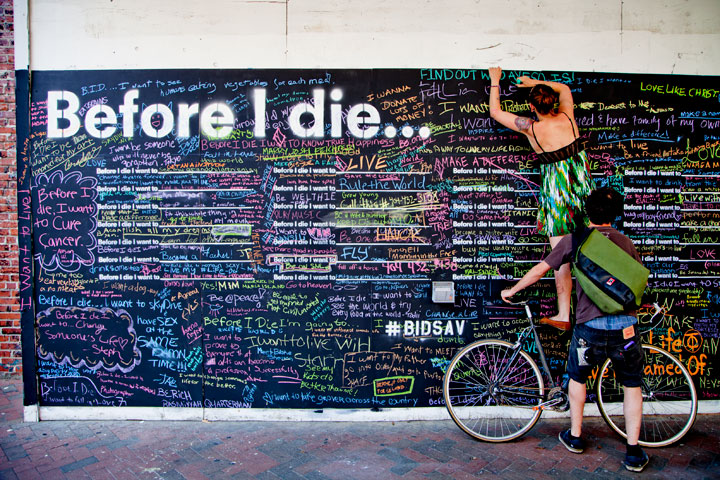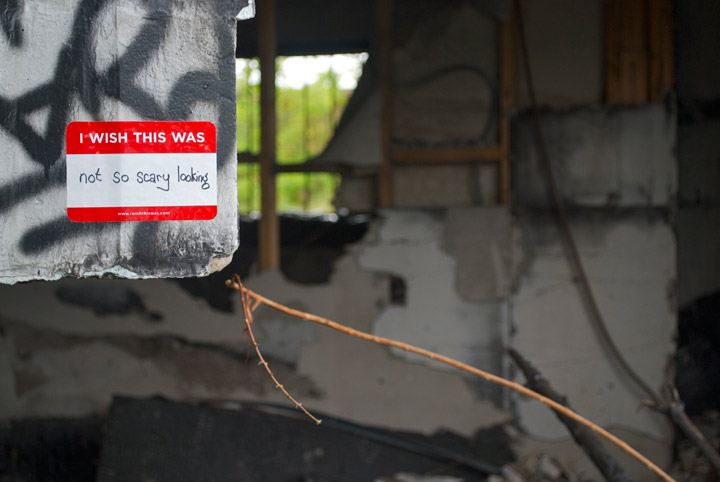 These images and descriptions were compiled by Smart City Memphis. Common tactics:
1. Planting things where they normally wouldn't be: Italy has a Guerrilla Gardening Day.
2. Knit bombing: These decorated posts are found in Brooklyn, NY. This was a 2009 project transforming 69 parking meters.
3. Chair bombing: Tactics also include providing practical amenities, such as this chair, placed in 2010 in Orlando, Florida.
Source: Smart City Memphis
For an ultimate guide on tactical tactics, check out Tactical Urbanism 2 by Mike Lydon of Street Plans Collaborative.